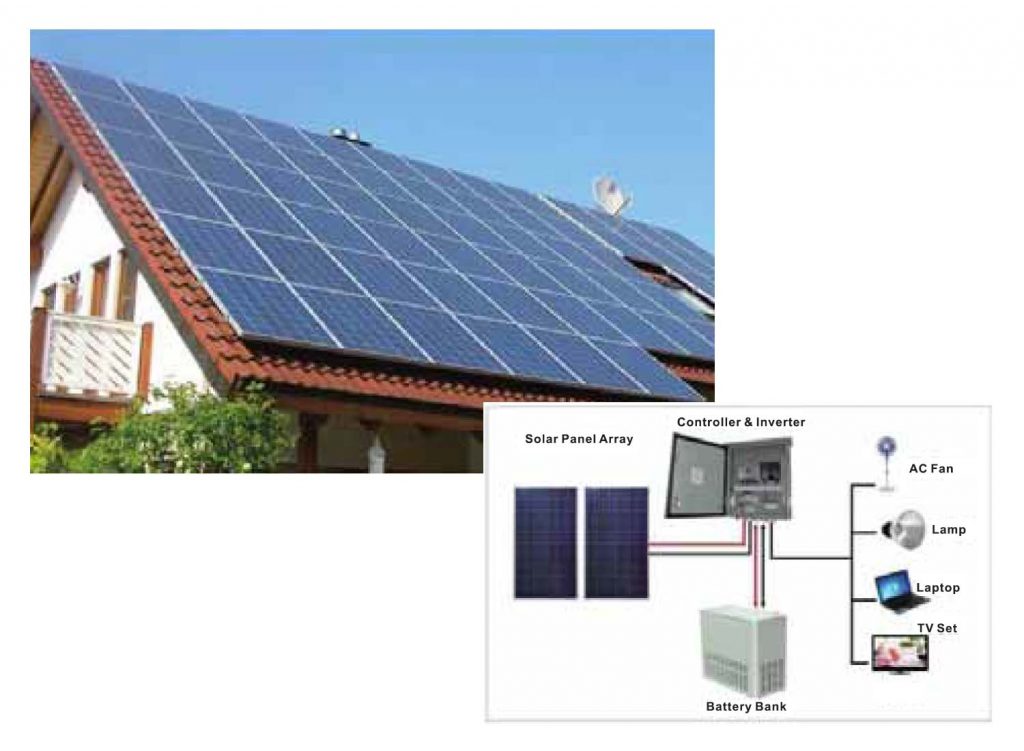 Off Grid Solar Power Generation
Off grid solutions are known to be highly reliable, effective means of delivering power without the standard cost associated with the generator power and electric utilities These solutions are fundamental even in those areas where the grid supply is not available. Furthermore, it eliminates technical difficulties, arising in getting grid connections, Elim Lanka use their expertise to implement customized off grid PV system specification for every individual.
This PV system will utilize the latest, most efficient off grid integration techniques to provide continuous power for all home appliances. Off grid systems, can be designed in several ways. A comprehensive consultation is vital to determine what is the suitable for each project.
Characteristics
Economic convenient power solutions
High quality solar panels pure sine wave inverter high capacity battery
Optimize high efficiency high quality and reliable components.
Comprehensive protection function, surge, short-circuit, over-load, over-heat, etc.
Easy to carry and quick installation
Reliable performance, simple operation.
Function diagram